Women only special Digital Marketing 101 Bootcamp Recap #WomenForTheWin
Yashaswini S Prakash
Monday Mar 11
ikigaiHub conducted a special women-only Digital Marketing 101 Bootcamp on 9th day of March on account of Women's Day. This special batch was our effort towards women empowerment through knowledge sharing & awareness which actually makes a difference. Amazed by the enthralling response we got for this special batch, we were booked by 75% of our seats quota before 1 week from the bootcamp date and got sold out just 2 days before the bootcamp already.

The day started off on a high energy note and positive vibe from the Hub filled with all super-women learners. We had all the learners already present at the Hub before scheduled start-time of the bootcamp and were already getting comfortable among themselves.
The learners were a mix of both students, working professionals and entrepreneurs. The enthusiasm and excitement to learn something new was pretty apparent in the queries coming throughout the session from all the attendees.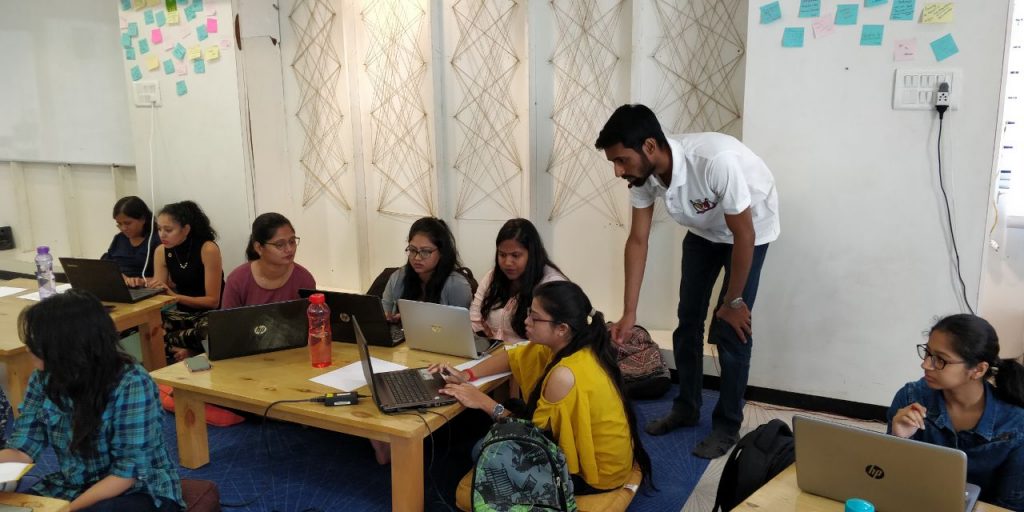 Email Marketing, Google Ads were covered in the first half of the session followed by Search Engine Optimization and Social Media Marketing in the second half with a glimpse of Google Analytics.

Only when we thought the energy can't get any better, second half of the session was mind-blowing with the interaction and creative juices flowing across the learners teams during "Lets create a Post" Canva challenge for Social Media Marketing. Everyone put up their creative hats and had the best novel creatives submitted around the theme of "Women's Day".

Learners were already sharing their experience on Instagram and Twitter as the session was still in progress with remarks such as "The best women's day gift one can get" and "Reliving school memories".
We ended the bootcamp with specially designed certificates for all our super-women learners. Along with it, we also gave away goodies to Canva Challenge winners and the most active online and offline learners of the day.

Seeing such happy faces at the end of every bootcamps can never get old and our eagerness to deliver value is driven by such happy and satisfied learners only. I think a success metric such as happy faces at the end of our bootcamps is the best measurable metric of value delivery.
Check out a short compilation of our energy packed Women's Day special Digital Marketing 101 Bootcamp.
If you are interested to get a strong technical grasp on Digital marketing yourself, avail our early bird offer now.